Dawn Enterprises, Inc. is a private, non-profit community rehabilitation program providing employment training, employment opportunities, community job placement and personal support, to individuals with disabilities of all ages. 
Established in 1974, Dawn Enterprises, Inc. continues to take great pride in providing only quality services and products to our customers.
We began with a focus of helping people with disabilities have an opportunity at employment. However, over the last four decades we have expanded into a multitude of services that allow us to assist those seeking services to fully participate in the communities they call home.
Dawn Enterprises, Inc. is licensed by the Idaho Department of Health and Welfare. We are registered with the Idaho Secretary of State's Office as Non-Profit and we are proud to be accredited by CARF and we maintain ISO 9001 Certification.
The mission of Dawn Enterprises, Inc. is to assist individuals of Southeastern Idaho with mental, physical or social disabilities in achieving independence through employment training, skill training, social development, or living enhancements up to each individual's maximum capability.
In addition to providing direct care and supportive services, Dawn Enterprises, Inc. has evolved into a well-known and respected manufacturing facility providing finished sewn goods to the United States Defense Logistics Agency through government contracting and to several small and large commercial companies. 
Our Computerized Cutting and Pattern Design systems, along with our reputation for producing quality products, continues to open doors for additional opportunities. 
As a result, we are growing jobs and revenues, and impacting lives beyond the population we targeted in our original mission.  
List of Current Board Members
Patricia Christensen – Emeritus
Dennis Parker
Tom Packer
Dr. David Case
Dr. Leon Peterson
Mike Rice – Emeritus
LeeAnn Parker
Matt Harmon
We are looking for a few Board Members to join our team.  Please reach out if interested in donating your knowledge and time.  Please call for details or drop by for a tour.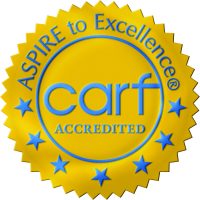 Our Programs and Services are CARF Accredited
The programs and services that you use at Dawn Enterprises, Inc. are accredited by CARF. CARF accredidation can reinforce your trust and confidence that our organization has made a major commitment to enhance the quality of our services and programs which focus on positive outcomes for you, the consumer.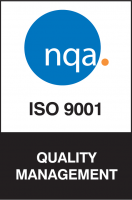 Our Quality Policy
It is our policy to consistently provide products and services that meet or exceed the requirements and expectations of our customers. We will actively pursue quality improvements through programs that enable each employee to do their job right the first time and every time.